Post by Leor Pantilat on Sept 28, 2012 19:25:52 GMT -5
The Evolution Loop is a magnificent route through some of the most inspiring terrain in the High Sierra. Technically the route is not a loop as the start and finish are at different locations (more accurately, it's a horseshoe) utilizing the North Lake and South Lake trailheads in the Eastern Sierra outside of Bishop (note: the trail and/or road segment that links these two trailheads would not be fun). The "loop" entails ~55-56 miles and 10,000+ ft elevation gain including three high passes – Piute Pass (11,400 ft), Muir Pass (12,000 ft), and Bishop Pass (11,960 ft). Bishop Pass and Piute Pass are on the Sierra Crest while Muir Pass is on the Goddard Divide. About 25 miles of the route are on the John Muir Trail passing by the famous Evolution Valley/Basin and the iconic Muir Hut at Muir Pass. The sections off the JMT include spectacular Dusy Basin and Humprehy's Basin.
Prior to my run, I found no official record of fast times but some inquiry revealed that Phill Kiddoo has a fast time somewhere in the 13:xx hour range. On Sunday, September 23rd I ran the "loop" in 12h15m from North Lake to South Lake, which is a new FKT (fastest known time), starting at 5:01 am and finishing at 5:15 pm. I'm undecided on which direction is faster, but will likely try South Lake to North Lake next time to find out.
My splits were as follows:
- North Lake TH Start 00:00:00 (5:01 am)
- Piute Pass 01:05:00
- Hutchinson Meadow 02:18:02
- Piute Canyon/JMT Junction 3:13:44
- Goddard Canyon Junction 3:50:59
- McClure Meadow Ranger Station 4:49:15
- Muir Pass 7:16:41 (left at 7:30)
- LeConte Canyon/JMT Junction 9:00:23
- Bishop Pass 11:04:33
- South Lake TH Finish 12:15:04 (5:16 pm)
More details and photos
here
.
I found a nice map of the route online
here
(although mileage estimates are off in spots)
TrailRunner July 2012 article on Fastpacking the Evolution Loop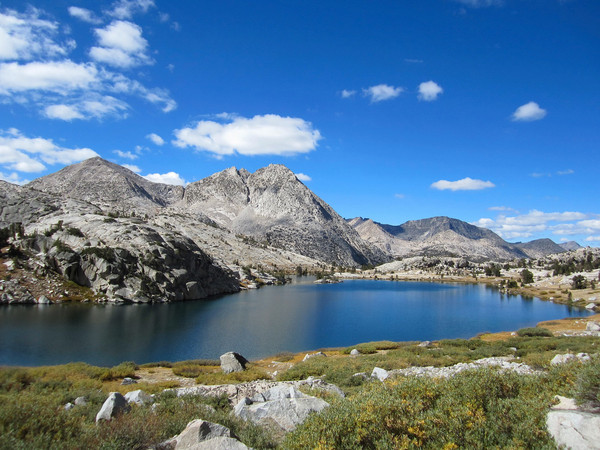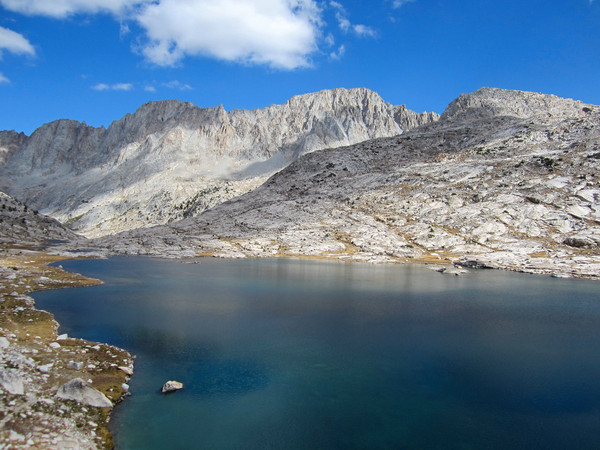 A phenomenal shorter option that hits most of the highlights entails the route up Lamarck Col and down to Darwin Bench. This high col skips the portion in Humphrey's Basin, Piute Meadows and Evolution Valley resulting in total distance of about 35 miles. Some of the travel is cross country but fairly easy to navigate.